Unique Buddhist scripture garden in Vinh Long Province
Visitors to Phuoc Hau Temple in Vinh Long Province will marvel at a garden of stone steles inscribed with the Buddha's teachings from the Dhammapada.
The garden includes 213 pieces of stone measuring 40x60cm each, featuring 423 verses of the Dhammapada – a collection of the Buddha's sayings and one of the best-known Buddhist scriptures.
The verses are in the Vietnamese language as translated by the late Most Venerable Thich Minh Chau from Pali.
The steles are arranged in the shape of eight bodhi leaves, which represent the Noble Eightfold Path towards enlightenment in Buddhism.
According to the Most Venerable Thich Phuoc Can, the abbot of Phuoc Hau Temple, the idea for the garden came to him after visiting Myanmar in 2014 and it took two years to complete the garden.
He said the garden is expected to help visitors take in the Buddha's teachings as they tour the temple and meditate on the sayings and correct themselves.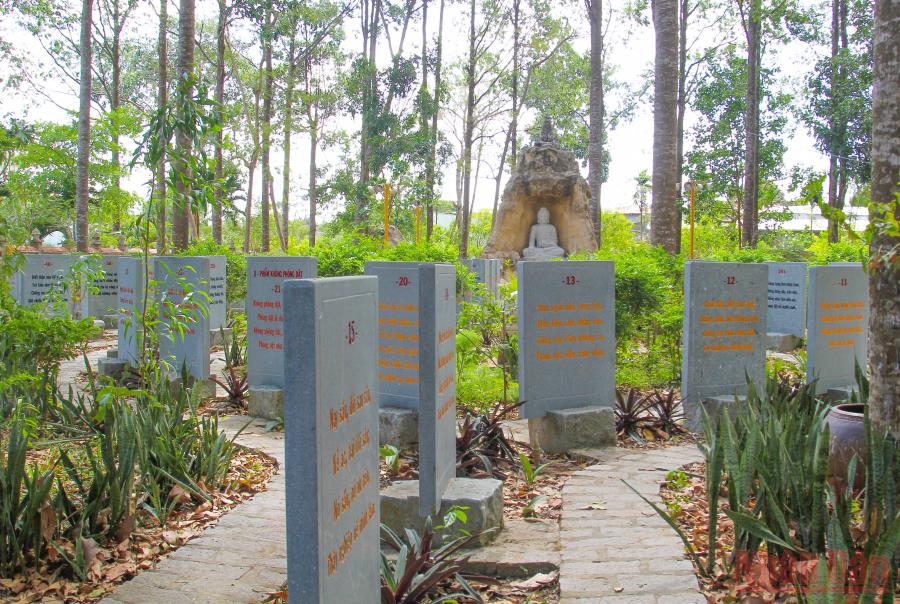 The steles are installed in a garden of tall green trees.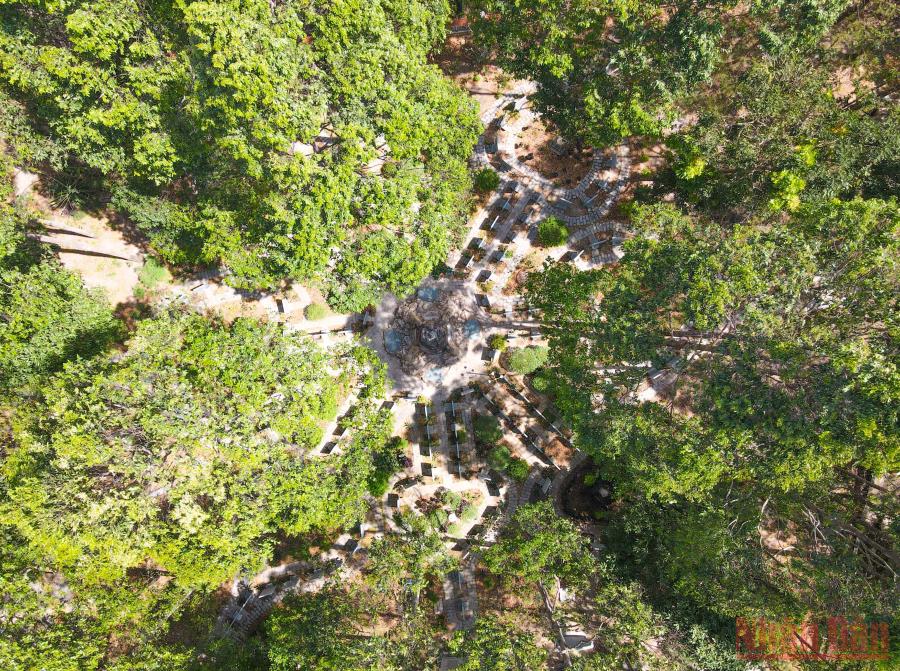 The Dhammapada garden from above.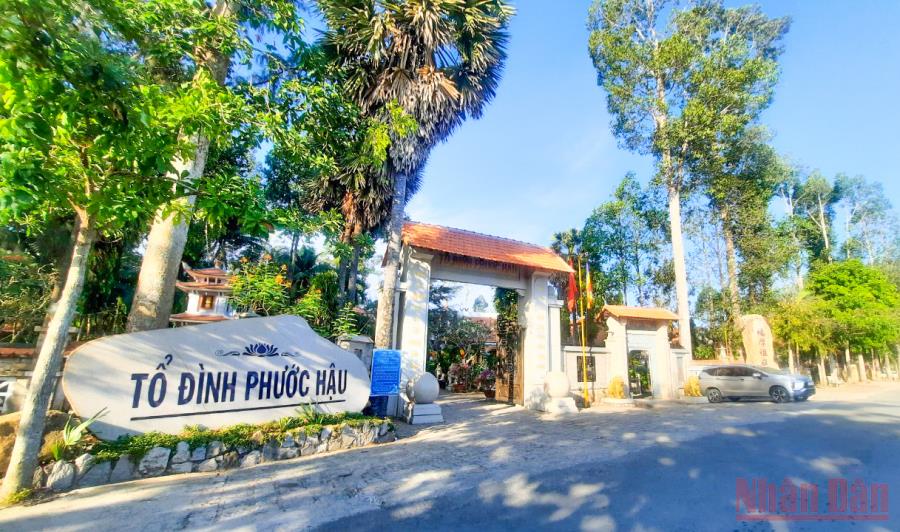 The entrance gate of Phuoc Hau Temple.
Source: Nhan Dan