Vietnam set to welcome 18 million foreign visitors by 2026
The nation has set a target of welcoming 18 million foreign visitors and approximately 85 million domestic arrivals by 2026, thereby achieving a total tourism revenue of roughly VND800 trillion to VND900 trillion.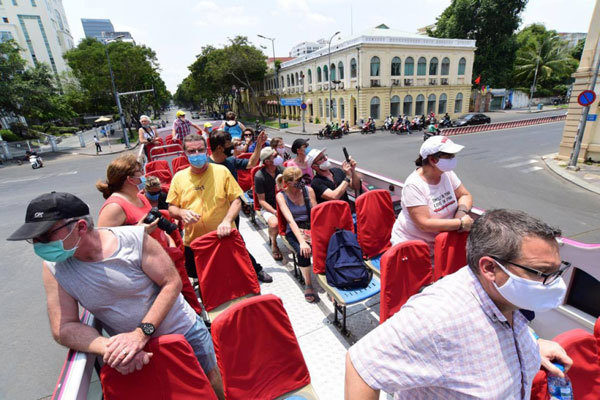 Vietnam aims to welcome 18 million foreign visitors in 2026.
This information was mentioned as part of Vietnam's Tourism Development Programme in the 2021 to 2026 period for submisson to the Prime Minister by the Ministry of Culture, Sports and Tourism.
The programme is set to be divided into two stages, including the 2022 to 2023 period and the 2024 to 2026 period.
During the initial period, the country aims to serve up to nine million international tourists, equivalent of up to 50% compared to 2019, and between 65 million and 70 million domestic tourists, equivalent to 75% and 80% compared to 2019.
Total revenue from tourists is anticipated to reach roughly between VND400 trillion and VND450 trillion.
The Ministry will primarily focus on supporting tourism businesses to accelerate business recovery, thereby developing new tourism products and strengthening communication and tourism promotion activities in key domestic and international markets. This is along with applying vaccination passports to pilot welcoming international visitors in some localities.
In the 2024 to 2026 period, the country aims to welcome about 103 million international and domestic tourists to achieve a total tourism revenue of approximately VND900 trillion.
In this stage, priority will be given to mobilising all resources to promote fast and sustainable tourism development in the "new normal", particularly as the nation strives to fulfill set targets in the Vietnam Tourism Development Strategy to 2030.
Another focus will be on upgrading traffic and technical infrastructure in national tourist areas, and boosting tourism development on digital technology platforms and smart tourism.
Source: VOV