As Covid cases rise, Hanoians avoid crowds on weekends, go to the mountains and forests
As the number of Covid cases is increasing rapidly, many Hanoi families are going camping in the forests or mountains on weekends instead of booking tours or going to amusement places in the inner city.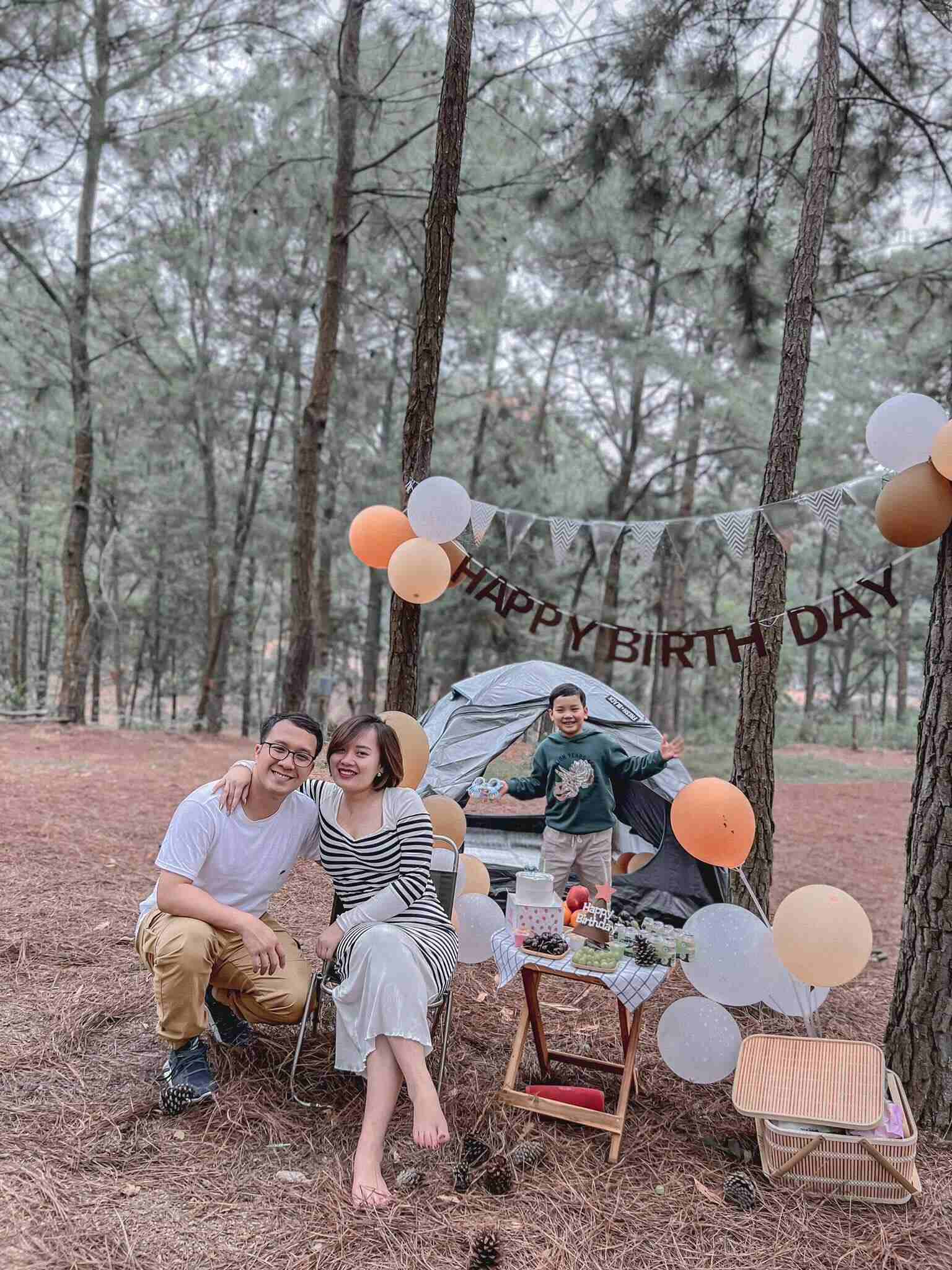 "Let's go, Mom," Lo Xo, a 2.5 year old boy, said to his mother recently. He quickly put on a coat and a hat, preparing to go camping with his parents.
Hoang Quoc Hung, the father of Lo Xo, said his family members often visited shopping malls, Hanoi Old Quarter or cafes on weekend. But because of the pandemic, they have changed their habits and chosen other destinations instead.
"As the number of Covid cases is increasing rapidly in the Hanoi, we are trying to avoid going to crowded places. We now like going camping and the destinations we love are the deserted areas where my family members and I can be closer to nature," he said.
Hung's family chooses destinations near Hanoi, such as Dong Anh and Soc Son in the suburbs, including Chom Nui, Dong Do, Dong Quan and Ham Lon Lakes.
The picnicking helps them relax from work pressure, seek inspiration and help Lo Xo get familiar with nature, life skills and play without electronic devices.
Camping in the suburbs and some beautiful sites in neighboring provinces is also the favorite thing for Kim Yen in Long Bien district. Yen and her husband have a picnic every weekend together with some families.
"The activities give us opportunities to relieve from stress, breathe fresh air and come closer to each other," she said.
"Previously, we liked going to shopping malls and visiting relatives on weekends. But now, because of the pandemic, going camping in places far from the center of the city is the best choice," she explained.
Yen in late February organized a birthday party for her son at a camping place in Soc Son. Though only a few friends were invited to the party, the boys were happy. Yen plans to go to Boi River in Hoa Binh next week.
Like Hung and Yen, Minh Truong and his family also tend to go to forests and mountains to 'escape' the pandemic. His three kids, 2, 5 and 9 years old, enjoy the trips and can adapt to different living environments.
Truong has turned his 'pick-up' into a mobile house with camping instruments and his family members are ready to go out at any time.
Truong and his family were the first witnessed snowfall in Phja Oac in Cao Bang province, when the temperature was minus 6 degrees Celsius.
Source: VietNamNet