Do-it-yourself travel emerges as a new normal trend in VN
As tourism recovers in the new normal after the lifting of pandemic- related restrictions, self-organised tours bypassing travel agency services have emerged as a rising trend, a local report says.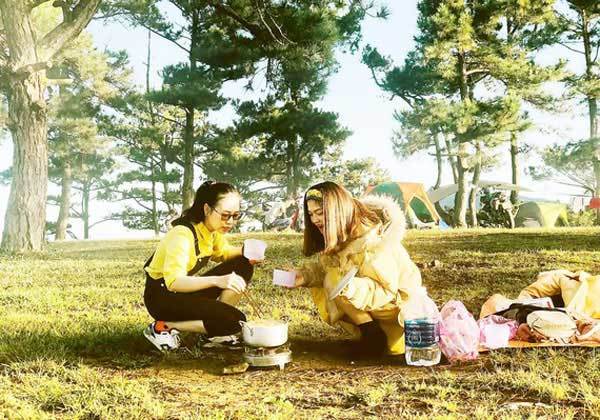 Da Lat in the Central Highlands, a destination favoured by both domestic and international travellers. — Photo courtesy of sggp.org.vn
Compared to last year, the number of people travelling during the Lunar New Year holidays has dramatically increased and among them, a marked trend can be seen towards self-organised tours, according to the Sài Gòn Giải Phóng (Liberated Sài Gòn) newspaper.
Nguyen Quoc Thai of Go Vap District in HCM City said that he returned recently to HCM City after a three-day spring trip to Da Lat City.
Since he booked all services in advance, his family and friends were able to enjoy the city and the trip with great convenience.
"The trip was fun, though many people chose Da Lat as their holiday destination. The entire cost of accommodation and travel by coach for three days and two nights from HCM City to Da Lat City was around VND5 million per person," Thai said.
Due to the pandemic, tours to Phu Quoc, Da Lat, Nha Trang and provinces in the North are being favoured, said Hoang Thi Lanh of District 3, who planned and took her recent trip on her own.
"I booked everything myself and was happy with all discounts I got. If we want to know how good or bad certain services are, they should look for feedback from previous tourists via the social media," she said.
Travel agencies have acknowledged that tech-savvy tourists are bypassing their services and enjoying doing things on their own.
"I have planned several trips this year, despite the pandemic complications. Travel has always been my hobby as it is endlessly inspiring. Even though 2022 is going to be tough, I will try to adapt and live peacefully with the new normal." Anh Tu of District 2 told Việt Nam News.
He said that compared to a few years ago, self-organized travel has experienced some changes in terms of travellers needing to be more aware of their health status and being flexible with their schedules.
"I am more comfortable traveling with people that I know and discuss with if changes must be made. Traditional travel does not give me the feeling of security in terms of health. I try to prepare back up plans for every trip," Tu said.
The self-organized travel trend is also thriving in other countries, facilitated by online travel platforms.
According to a study by Google and Temasek, the online travel industry in Southeast Asia has grown rapidly, estimated to reach US$90 billion by 2025. For Vietnam, the corresponding figure is US$9 billion.
Specialised, high-end tours
With the tourism sector going through drastic changes happening rapidly, travel agencies have been forced to innovate, not only to survive complications of the COVID-19 pandemic, but also to adapt to the new normal.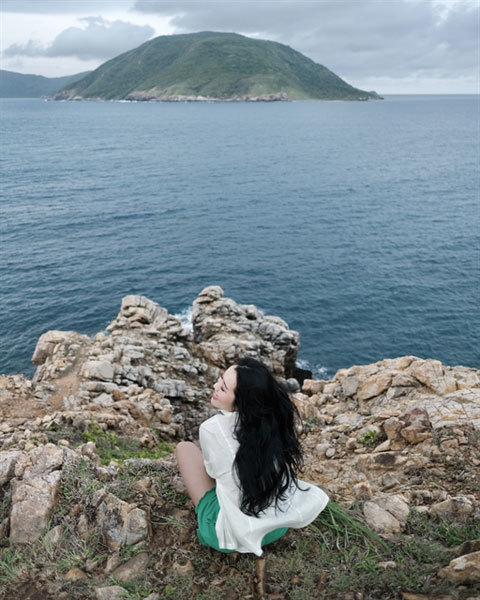 Compared to last year, the number of people travelling during the Lunar New Year holidays has dramatically increased. — VNS Photo An Phuong
This has turned their focus to high-end tourism services that are now being organized by leading travel agencies like Saigontourist, Vietravel, Fiditour - Vietluxtour and TST Tourist.
Since these are pricey affairs, typical clients of the high-end tours are leaders of large corporations and businesses.
Each tour can cost several dozen million dong per day, depending on tourists' requirements.
"Since the high-end tour line brings good revenue, our business has been able to survive during the pandemic. We have realized that organisation of specialised tours for loyal customers who have been with the company for decades is necessary," said the representative of a travel agency
Tran The Dung, general director of Fiditour Travel - Vietluxtour, said that tourists nowadays want to relax physically and mentally in a safe environment and are looking for trips that can meet their their personal and specialised needs.
Since the end of 2019, the company has focused on the high-end customer segment, providing comprehensive services, covering plane and car travel, hotels (four to five stars), restaurants and tour guides.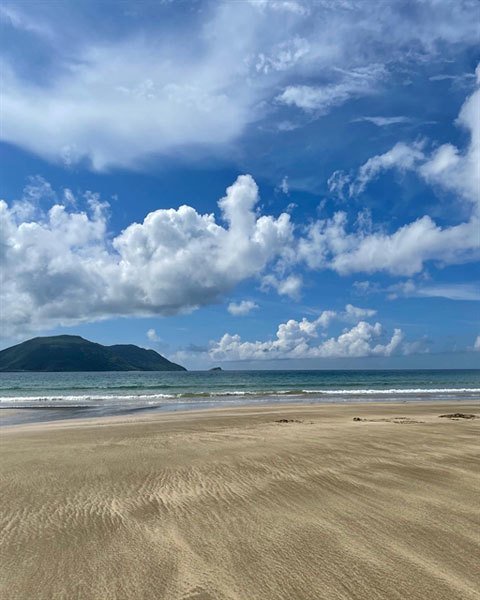 Vietnam is known for beautiful beaches attracting many independent travellers every summer. — VNS Photo An Phuong
Premium tours incorporate a streamlined sightseeing programme and refined services, Dung said.
"We have built multiple successful tourism products based on specific tourist preferences," Dung added.
Lai Minh Duy, general director of TST Tourist, said paying careful attention to customers' needs was the secret that keeps the company going in the challenging time.
TST Tourist has come up with leisurely tours that give customers more time to experience each destination, instead of the traditional sightseeing schedules that are packed with activities and destinations.
A Saigontourist Travel official said traditional tourism still has its own charm among "mature" tourists, especially those without much time to plan tours on their own.
Experts have stressed the need for the tourism industry to be ready to meet new challenges in providing better services for both domestic and international tourists.
They've said that this includes identifying and adapting to new travel trends and finding a role to play in most of them.
Source: Vietnam News