Place in Phu Yen looks like miniature Vietnam
A photo of Mui Dien in the central province of Phu Yen, taken from above by Le Van Anh Tai, 25, from Da Nang City, has captured public attention as the scenery looks like a map of Vietnam.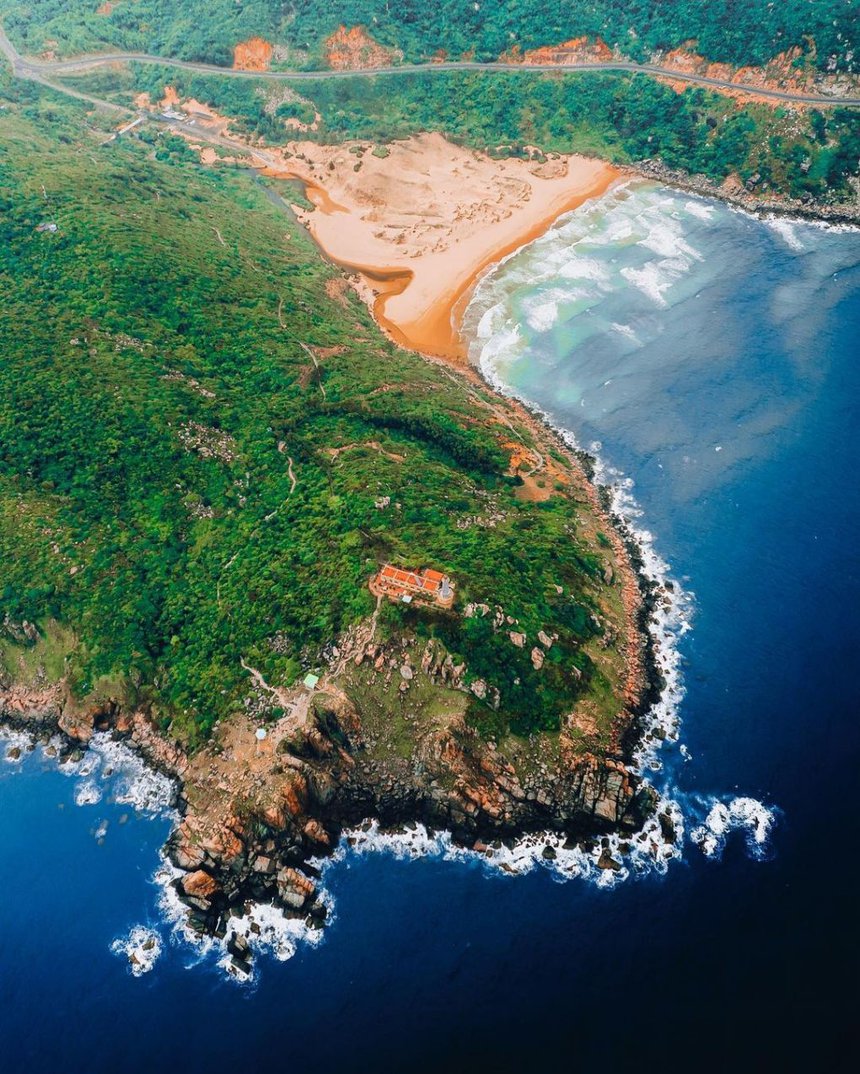 The scene at Mui Dien creates an S-shape like a map of Vietnam. Photo: Le Van Anh Tai.
Tai said that he took the picture titled "There is a miniature Vietnam in Phu Yen" in early March during a business trip to the Central and South regions.
The 25-year-old photographer said he had researched this angle in advance. When seeing Google Maps from above, he saw the scene forming an S shape like the image of a map of Vietnam.
"What I do is just align the photo so that it resembles the map of Vietnam as much as possible," Tai said.
In Vietnam, he said, there are many roads or natural scenes that look like the letter S such as brick kilns in Quang Nam province, and an S-shaped road in Moc Chau (Son La).
"It's like a symbol of Vietnam, so every time I take pictures of S-shaped things, even miniatures, I am moved," Tai said.
Source: Mai Lan / VietNamNet