Tourism booms as people are anxious to travel after Covid lockdowns
Since March, many families have booked long-distance tours for the summer now that the economy has reopened.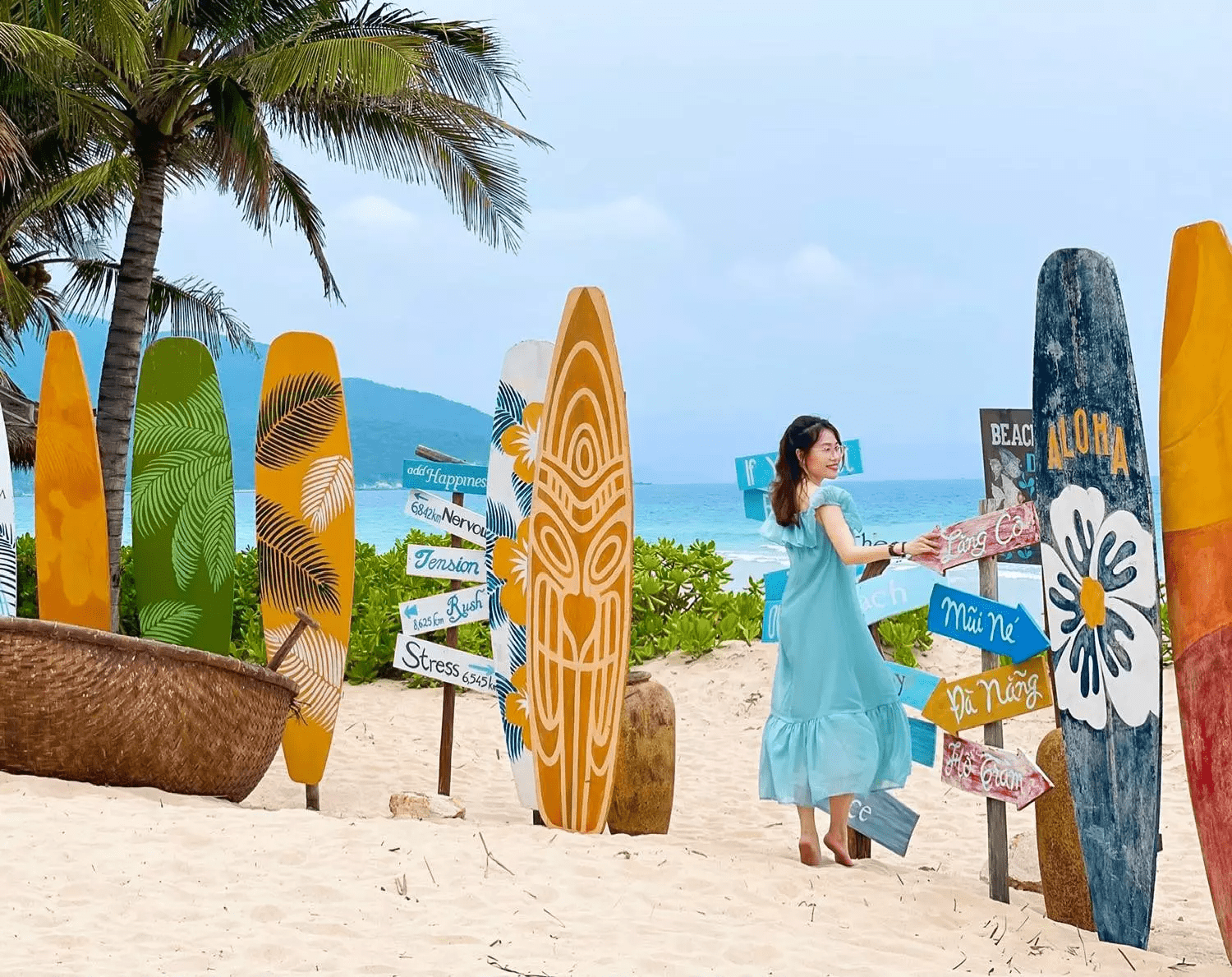 Within the last three months, since the tourism reopening day on March 15, Dang Xuan in Nam Tu Liem district in Hanoi has taken three trips.
Xuan likes traveling, but she could not travel over the last two years because of the pandemic and lockdown. She said she was excited traveling with parents, friends and co-workers.
"All of us enjoyed the trips. We ate, drank and had a campfire. In general, I traveled a lot before the pandemic. But I think I will travel more as I had to stay put for a too long time," she said.
Xuan and her family returned from a trip to Nha Trang last year, when the fourth Covid wave broke out in HCM City. And they only could travel again since March.
"My kids are also anxious to travel. They always complained that they had to stay at home for too long," she said.
Xuan also booked a tour to Ha Long Bay in Quang Ninh province for her parents and her husband's parents. However, because of the weather conditions, the tour has been postponed until June.
Xuan has booked a tour with departure in June. Her families will go to a resort in Hanoi together with the families of the same apartment building.
Like Xuan, Nguyen Thi Thu Huyen, 39, in Hanoi, has had three trips to Lai Chau, Hoa Binh and Nha Trang since March. She went in small groups. "Everyone felt excited as we could travel again," she said.
Before the pandemic, Huyen traveled once every two or three months. However, after the pandemic broke out, she cares more for her health and the heath of family members.
"I feel I can refresh myself and have more energy to work after every trip. As a modern woman, I want to work and enjoy my free time," she said.
Huyen revealed that her family would take some trips this summer, after her daughter finishes the academic year.
Like Xuan and Huyen, many families have begun traveling, though summer tourism season has not come yet. This is because they are eager to travel after a long time of staying put.
According to Le Thi Thuy, the manager of a tourism company, the bookings are twice as many as the two years of pandemic and 30-40 percent higher than the days just before the pandemic.
"After a long period of travel restriction, people are travailing a lot to make up for lost time," Thuy said
Tickets for June for her company are running out and there are only tickets for July.
"Tourism companies will begin taking bookings in one or two weeks. By that time, families will book tours after they are informed about children's summer holiday," Thuy explained.
She noted that most of the bookings are from groups of travelers, accounting for 70-80 percent of clients. And she found that the tours to Phu Quoc account for 70-80 percent.
"I think this is because Phu Quoc has attracted many investors in recent years and the island can bring good experience to travelers. Phu Quoc has become a choice of many travelers," she said.
In late 2021, the Tourism Advisory Board (TAB) joined the National Private Economic Development Research Board to conduct a survey about the travel trends and demands of over 10,000 people.
Up 90% of the attendants said they wanted to travel within the next 10 months and 27% said they were willing to travel right in early 2022.
The survey found that people wanted to go in small groups of several families and friends. About 45% percent said they would choose 2-3-day tours. About 78%, mostly in Hanoi, said they would go in small groups with friends and families.
Most people wanted to go to the beach (64%). Others wanted to discover the nature and food. The top 15 destinations were still familiar sites, such as Phu Quoc, Da Lat, Sa Pa, Da Nang, Ha Long and Nha Trang.
Nguyen Thao
Source: VietNamNet