Foreign website hails delicious local dishes
Tasting Table, a famous website and newsletter for culinary enthusiasts, has posted two articles praising two local dishes, banh xeo (crispy Vietnamese pancakes) and nem lui (charcoal-grilled lemongrass pork skewers).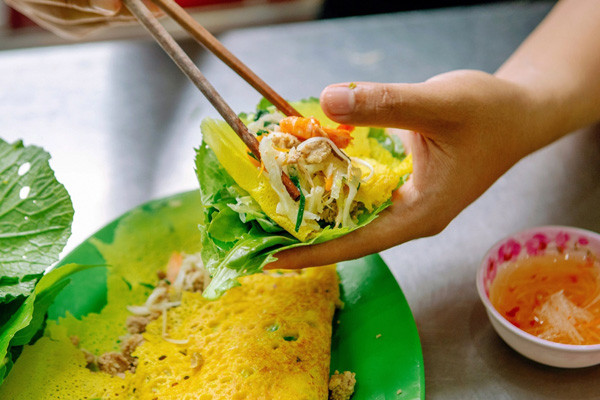 Banh xeo (crispy Vietnamese pancakes).

According to author Clarice Knelly, banh xeo is filled with juicy meat and features delectable crunchy veggies.

"This nationwide favorite is a street-food staple but looks different based on where you're visiting in Vietnam," she added.

Knelly also quotes Cook's Illustrated as saying that while the dish looks deceivingly simple, it is actually complex as it must balance its great texture, numerous flavours, and temperature.

Another article written by Ali Fagan also recommends foreign visitors sample nem lui in the central province of Thua Thien-Hue when visiting Vietnam.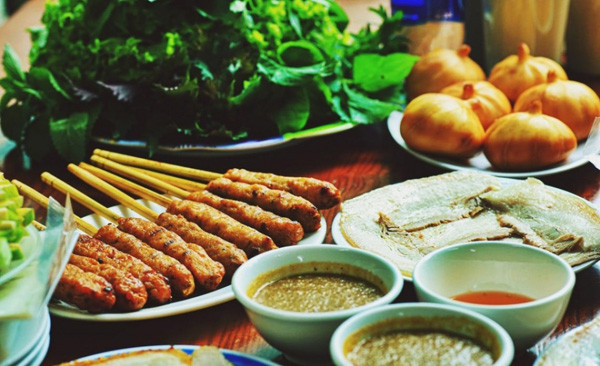 Nem lui, grilled pork sausages.
The article explains that street food is a vital part of the cultural experience when visiting the country. "While Pho, a rice noodle soup in a savory broth, and Banh mi, a Viet-style French Baguette sandwich, may be the most internationally known, there are plenty of diverse Vietnamese foods to recognize and enjoy," Fagan says.
The article notes that in order to have an authentic experience, visitors should be sure that the dish is served with peanut sauce.
"It is a dish packed with flavor and a punch of culture, from marinated meat and lemongrass stalks to pickled vegetables and fresh herbs. This dish will send you back in time and make you feel like royalty while enjoying the modern-day streets of Hue," Fagan concludes.
Source: VOV